Adyen Payment Service Provider Review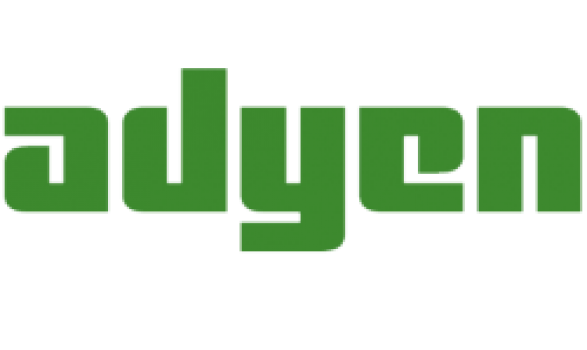 Very impressive list of clients
Huge global footprint for international merchants
Robust proprietary fraud protection
Payment Service Provider
Location: Amsterdamn, Netherlands
Founded: 2006
Sponsorship: Independent PSP
# of Customers: 50,001+
Phone: (415) 530-2030

Overview
Adyen is a Payment Service Provider (PSP) based out of Amsterdam in the Netherlands, but offering payment processing globally. Founded in 2006, Adyen is a full-stack payment service provider similar to Paypal. That means they are not a registered ISO/MSP of a bank since they control the entire payment ecosystem. For US Customers, they have offices in New York and San Francisco, with the bulk of their US sales/technical staff based in the San Francisco office.
Although not as well known as other Payment Service Providers like Square, Stripe and Braintree, Adyen has managed to poach some of the largest companies from other payment providers. Their biggest win came recently when eBay announced they were moving from Paypal to Adyen to handle their transactions. Getting eBay to switch from Paypal (a partnership that lasted 15+ years) was a massive win for a payment processing company that already counted Facebook, Netflix, Etsy, Uber, Spotify, AirBNB and more as clients.
Products/Services
Card-Present Processing: Adyen offers card present processing.
Virtual Terminal Processing: Adyen offers virtual terminal processing.
Mobile Payment Processing: Adyen offers mobile payment processing
Rates & Fees
** Disclaimer – rates and fees are subject to change, please negotiate terms independently and review your contract. **
Adyen's basic rate is 0.60% + $0.12 per transaction, up the first $500k per month. Beyond that level, you qualify for better bulk rates. They describe their pricing model as interchange ++, which is unique, but basically just means they have blended rates that are interchange plus for Visa, Mastercard and Discover, with flat rates for Amex.
Contract Details
The best part about Adyen is their lack of long-term commitments. You can use them on a month-to-month basis without any early terminations fees. There also aren't any set-up fees or application fees and like other PSP's there are no monthly fees to use them.
Security
Adyen was started as a tech-oriented payments platform, and their focus on security shows it. They make ample use of tokenization with end-to-end encryption on all transactions and transaction related data. Coupled with their proprietary fraud prevention software, the result has been no major data breaches as of the writing of this review.
They will also provide hosted payment pages for merchants that need it, which helps significantly in terms of PCI compliance for users that don't have cart software that manages that for them. For those who do, Adyen has plugins/modules that integrate with mos tof the large web-based cart software like Shopify, Magento, etc.
Equipment – Hardware/Software
Adyen's systems work with most POS software and card kiosks.
Customer Service & Support
The customer service seems to be a bit non-responsive, particularly for smaller merchants. For the Facebook's and eBay's of the world this isn't a problem, but most businesses will need to go into things understanding that Adyen seems to push most of their customer service issues to their ticketing system. If you don't mind that, it's not a big deal but many smaller businesses need a quick response when payment issues arise.
Some Customer Reviews
They use a fraud scoring module that cannot be customised to your business needs therefore leaving you exposed to fraud or issues with receiving genuine payments. They offer the worst customer service – no service at all really, you have to email a ticketing support queue only to receive links to their manuals. ~Kathy from CPO
Adyen Merchant Services Ratings & Reviews
Adyen is a rare breed in the payment processing game, since they are a true end to end processor from the point of sale, through all of the fraud checks and tech connecting technology, and into the banking system. It's a wonderful enterprise solution, but probably not ideal for smaller merchants.
PROS
Very impressive list of clients
Huge global footprint for international merchants
Robust proprietary fraud protection
CONS
Not the best rates for small businesses
Customer service is an issue, unless you're a big enough organization to have your own dedicated rep
Some user complaints about extended delays for payout, sometimes up to 2 weeks
Add your review
|
Read reviews and comments