Elavon Merchant Account Review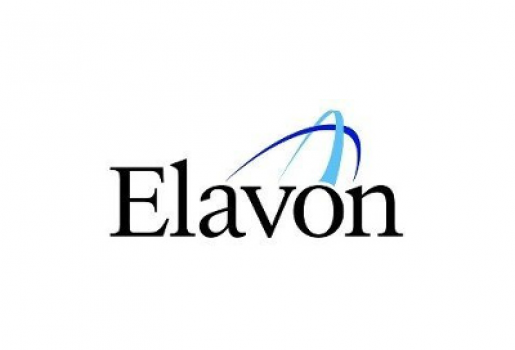 Subsidiary of US Bancorp so they're not going anywhere
Great security and fraud detection
Merchant Account Provider
Location: Atlanta, GA
Founded: 1991
Sponsorship: Subsidiary of US Bancorp
# of Customers: 50,000+
Phone: (866) 671-1583

Overview
Elavon is one of the largest merchant services providers, and is actually a subsidiary of US Bancorp. To give you an idea of how massive Elavon is, they processed over $300 billion in transactions last year, through their 1.3 million merchants. They offer services for all types of businesses but tend to focus more on large businesses in specific industries like airlines, education, health care, and larger restaurants and retailers. They refer to these as their Elavon Market Solutions.
Elavon is so big that many merchant account providers are actually just reselling services that are being processed on Elavon's platform. For instance, Helcim is a highly regarded merchant service provider that is a registered ISO/MSP for Elavon, as is Costco Merchant Services. Also, due to their sheer size they offer pretty much every service in-house which gives them a competitive advantage over many others players in the industry.
Products/Services
You can accept all major credit and debit cards with Elavon including not just Visa, Mastercard, Discover and American Express but also JCB, Diners Club, Union Pay, local debit cards, foreign cards and gift cards. They offer solutions for in-person transactions (card present), as well as eCommerce/mail order/telephone orders (card not present).
Elavon splits their offerings up into Small Business, Enterprise and Market Solutions. Elavon Market Solutions are their integrated services by industry. For instance, they claim that their offering for restaurants covers everything from tableside to kitchen, with secure point of sale and gateway solutions that work for takeout and food truck operations as well. Or for airlines where they offer fraud protection and risk management that works on the global processing level. Each of these vertically oriented solutions includes reporting that works for that particular industry. Other industries of focus include health care, hospitality and education.
For their Small Business and Enterprise packages they handle everything from running your transactions through basic credit card terminals to more advanced point of sale systems and mobile devices. They also include a payment gateway and virtual terminal for eCommerce and Mail Order/Telephone Orders (MOTO) through their Elavon Converge platform. Some additional features:
Add tips to bills
Recurring payments
Welfare Benefits (EBT/SNAP/TANF)
Loyalty/Gift cards
AVS Fraud Protection
PCI DSS Secure Transactions
HIPAA Compliance (Healthcare)
Fleet Cards (Petroleum)
Online Menu Orders (Restaurants)
Elavon has their own proprietary gateway called Fusebox for online sales, or you can pay extra for integration with your own gateway. They also have their own loyalty/gift card platform called Fanfare for those looking to implement this sort of thing into their sales process.
Rates & Fees
** Disclaimer – rates and fees are subject to change, please negotiate terms independently and review your contract. **
Elavon is not as transparent on pricing as we would like, without any interchange-plus rates available (as far as we can tell). For small and medium sized businesses, they offer the following tiered pricing:
Credit Card Terminal:
Card-present transactions: 2.65% + $0.19 per transaction
Card-not-present transactions: 3.5% + $0.19 per transaction
$10 monthly account fee
One Ingenico iCT250 terminal – $499.00
Mobile Offer:
Card-present transactions: 2.65% + $0.19 per transaction
Card-not-present transactions: 3.5% + $0.19 per transaction
$10 monthly account fee
Magtek iDynamo mobile card reader (iOS only) – $24.99
If you are a larger processor and you understand how to negotiate with the sales agent, you might be able to get them to bite on better rates in an interchange-plus format. Check out our guide on Payment Processing Rates and Fees for an in-depth explanation of how to negotiate with payment processors.
Contract Details
Contracts with Elavon are effectively month to month since there are no early cancellation fees. However, they do have multi-year terms in the contract which could result in automatic renewal if you don't follow their account closure procedures exactly as described in the contract. Another thing we're not a fan of is there is a $25 set-up/application fee. One final note about things hidden in the fine print – Elavon does not refund interchange fees to the merchant. When businesses issue refunds, the merchant processor receives part of the interchange fee from the original transaction back. Unlike some other processors, Elavon just keeps that money.
Security
In addition to the anti-fraud resources on their website, Elavon also boasts of a comprehensive PCI compliance program to help ensure your transactions are safe and secure. For added security you can utilize the SAFE-T Suite through Elavon, which adds additional encryption and tokenization-based technology.
Equipment – Hardware/Software
Elavon still offers equipment leases through Ladco Leasing, and Ladco Leasing is infamous for awful ironclad terms on leases which end up costing merchants far more money than it should. You'll want to make sure to avoid equipment leases by any means possible. Some merchant service providers offer what amount to rent-to-own options where you just pay a portion of the equipment fee every month until it's paid off, and this is much preferable to leasing.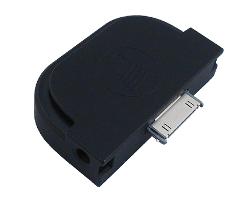 The hardware available through Elavon includes the Ingenico iCT250 for $499. This credit card terminal accepts EMV chips and smartphone contactless readers and accepts all payment types. You can also get the Ingenico iWL250G if you need a wireless credit card terminal. If you need a mobile card reader, they offer the Magtek iDynamo Mobile Card Reader for $25, however it's only compatible with iOS products (iPad, iPhone) and not Android. Also, Elavon integrates directly with Quickbooks.
Customer Service & Support
Bigger isn't always better, and one of the most frequent complaints about Elavon is regarding their Customer Service & support. These guys are one of the top credit card processing firms in the US, but a lot of that business comes from smaller ISO/MSP's using them and basically marking up their service. In that regard, it appears their preferred customers are actually the smaller ISO/MSP's who resell their services, rather than the smaller merchants that go to them directly.
That being said, Elavon does offer 24/7 phone & email support in nine languages, which owes to their large international presence in the industry. To be clear, Elavon is a US Based processor, but if you do a large amount of international business this is actually one of their strengths.
Some Customer Reviews
Their customer service isn't service at all. I waited on hold for hours only to be told that they would not help me. They pulled a bait and switch on me and absolutely would not make it right until I got a third party involved. I strongly recommend not doing business with Elavon. ~Aaron P. from BBB review

Our company contracted with Elavon to process credit cards over 2 years ago. We had a satisfactory business arrangement with never a blemish on our part until we were victimized by customers with fraudulent credit cards. ~Tiana L. from BBB review
As of this writing, there are 8 complaints on the RipoffReport website, mostly regarding what customers felt were undisclosed and/or unfair fees for things like account termination and PCI compliance.
Recap – Pros & Cons
These guys are huge, and as part of US Bancorp's Payment Services division they're clearly not going anywhere. If you're a large business with a lot of transactions or a significant international presence then it could make sense to deal with Elavon, but for small and medium sized businesses you'll probably want to go with a smaller ISO/MSP to ensure you have the level of customer service you might need.
Elavon Merchant Services Ratings & Reviews
If you're Home Depot or Target or some other large retailer you can negotiate with the bigger processors such as Elavon and get the attention your business deserves. But for most smaller retailers you'll be better served going through a smaller MSP.
PROS
Subsidiary of US Bancorp so they're not going anywhere
Great security and fraud detection
CONS
If you're not a large retailer they may ignore you
There are better options using an MSP over the top of their backend
Add your review
|
Read reviews and comments