PayCafe Payment Service Provider Review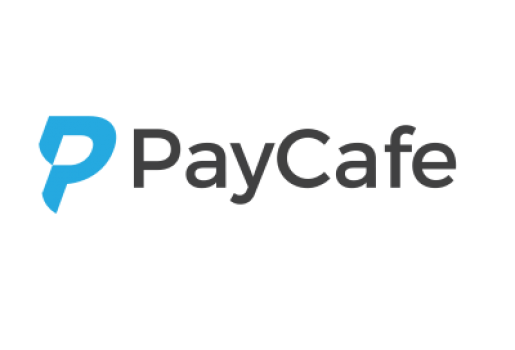 Work with high-risk merchants
They are a PSP, which means faster set-up time
Heavy focus on security and fraud detection
Payment Service Provider
Location: Sherman Oaks, CA
Founded: 2017
Sponsorship: Independent PSP
# of Customers: Undisclosed
Phone: (833) 729-2233

Overview
PayCafe is a Payment Service Provider (PSP) based out of Sherman Oaks, California. Founded in 2017, PayCafe is a full-stack payment service provider similar to Stripe, Square, Shopify, Adyen etc. but focusing on providing solutions for high risk merchants. This specialization in high risk merchants is not something many other PSP's offer, due to the nature of how Payment Facilitators operate.
For a more detailed breakdown, read our post on the difference between ISO/MSP's and PSP's. But the key point here is that because the merchants on a PSP do not have their own separate merchant account, then there is no separation of their payments activity from other merchant's activity. That means too much high risk activity from one merchant could ruin the relationship that the PSP has with their acquirer bank and put their entire business at risk. Needless to say this is a big deal and the main reason why you so rarely see PSP's willing to handle high risk merchants, let alone make them their focus.
This focus on high risk merchants though, gives PayCafe a competitive advantage. It separates them from other PSP's which offer ease of use and quick onboarding for merchants – as long as they aren't high risk. And although there are some ISO/MSP's who do focus on high risk merchants (see our review of Durango for example), the onboarding process for a merchant to get up to speed with an ISO is tedious and time consuming. PayCafe seeks to bridge this gap.
Products/Services
Point of Sale (POS): PayCafe focuses on eCommerce businesses. It does not appear that they offer a standard point of sale retail solution at this time.
Payment Gateway: PayCafe puts a strong focus on their software, and offer a payment gateway bundled in.
Virtual Terminal Processing: PayCafe offers merchants the ability to run payments through a PCI compliant virtual terminal.
Mobile Payment Processing: PayCafe offers merchants the ability to process mobile payments.
Rates & Fees
** Disclaimer – rates and fees are subject to change, please negotiate terms independently and review your contract. **
One of the potential negatives to PayCafe is their lack of transparency in pricing, at least on their website. There has been a welcome move in the payments industry over the last few years to start publishing pricing on the website. This makes it easy for potential merchants to determine if a merchant service provider is a good fit. Price isn't everything, but it matters.
That being said, due to their apparent focus on higher risk merchants and role as a PSP, that means they have their own underwriting process that a prospective merchant needs to go through and depending on risk, volume and other factors – the pricing they can offer varies.
Contract Details
PayCafe is not very transparent on their website regarding contract requirement or terms. Typically, a PSP does not require contracts, they tend to be pay-as-you-go arrangements. But this is not explicitly stated on the website. They claim to have no hidden charges which is nice, and there are no setup fees or ongoing monthly fees. This sounds like they get their business model is to charge enough on a per transaction basis to be profitable, but without those per transaction fees disclosed it's hard for us to grade them on it. As long as you know what those fees are going into, that's fine, but you'll definitely want to determine early on if you're required to enter into a long term contract an d if so, whether or not there is a fee to cancel early.
Security
Security is really where PayCafe shines. A few key points to highlight are the virtual terminals are of course fully PCI compliant, and their entire system is built with fraud detection in mind. You can use one of their shopping carts optimized for increased conversion rates, or you can build your own via their API.
Tools – Hardware/Software
PayCafe has built their entire payments solution from the ground up. They offer a unique bundle of services for merchants. Although they offer a virtual terminal that allows for non-eCommerce transactions, they focus on eCommerce. You can even host your store on their servers with 99.99% uptime and 24/7 monitoring. If you're familiar with Shopify, you get the rough idea. You can use your own domain name while utilizing their payments backend, and they advertise robust performance reporting.
PayCafe puts a lot of pride in their proprietary dispute resolution solution with chargeback detection algorithms. This can potentially allow you to resolve an issue before it becomes an official dispute which can add to your payment processing costs. They also offer PCI compliant data migration to their platform for existing stores.
Customer Service & Support
Since PayCafe is relatively new, customer reviews are sparse so we can only go off of what their website has to offer. They advertise 24/7 support via phone and email. For support issues dial (833) 729-2233 or email support@paycafe.com. They also offer a help section on their website which answers a few basic questions. This seems adequate for most merchant needs.
Some Customer Reviews
We have been unable to locate any verifiable customer reviews yet, but be sure to check back as we are constantly updating reviews.
PayCafe has an "A" rating with the Better Business Bureau and have no open complaints.
Paycafe PSP Ratings & Reviews
PayCafe is a bit unusual in that they are a PSP, which means faster onboarding for merchants, but they also appear to work with higher risk merchants who would normally have to go through a long underwriting process with an ISO. Even though they don't publish their pricing on the website, for a certain type of merchant PayCafe could be a perfect fit and is definitely worth a look.
PROS
Work with high-risk merchants
They are a PSP, which means faster set-up time
Heavy focus on security and fraud detection
CONS
Does not disclose pricing on website
Only been in business for a couple of years
Their fees may be higher due to their role as a PSP and their specialization with high risk merchants
Add your review
|
Read reviews and comments