Heartland Payment Systems Review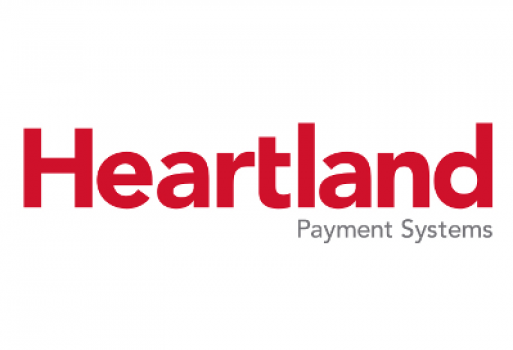 Heartland is a large processor that isn't going anywhere
Integrates with many of the top POS hardware solutions
Merchant Account Provider
Location: Princeton, NJ
Founded: 1997
Sponsorship: Registered ISO of Wells Fargo Bank, N.A., Concord, CA, and The Bancorp Bank, Philadelphia, PA.
# of Customers: 50,000+
Phone: (888) 904-6773

Overview
Heartland Payment Systems is a merchant services provider based in Princeton, NJ with a global reach. They're registered as an ISO/MSP for Wells Fargo Bank & The Bancorp Bank. Founded in 1997, Heartland recently merged with Global Payments and is now one of the ten largest payment processors in the world.
Heartland suffers from the same problems that several of the other large payment processors that we've reviewed suffer from. As a small business owner, you generally need more hands on help and someone to answer the phone and care about your concerns. But large processors like Heartland, Elavon, Worldpay etc. tend to focus on their larger clients and smaller businesses can end up falling through the cracks.
Products/Services
Heartland is a huge processor that can handle all kinds of payments – card present or not-present, through Point of sale terminals, virtual terminals, mobile, tablet etc. They support all of the newest processing technology and are typically ahead of the curve on rolling out improved solutions for merchants due to the sheer amount of resources they have.
Heartland payments support Apple Pay, Samsung Pay, Android Pay, as well the more typical credit/debit and gift card processing.
They've also recently gotten into other software solutions for businesses including payroll, HR, and lending. These offerings will be covered later, but are not within the scope of this review.
Card-Present Processing: Heartland Payment Systems offers payment processing services primarily for retail and restaurant establishments.
Interestingly enough, Heartland also offers Human Resource (HR) solutions for small businesses, including payroll management.
Rates & Fees
** Disclaimer – rates and fees are subject to change, please negotiate terms independently and review your contract. **
Heartland has competitive rates for larger businesses, but for small businesses their fee structure does not scale down well.
Contract Details
In this day and age, it's hard to recommend a payment processor that still has 3-year contracts and early termination fees. If you want to switch from Heartland to another payment processor they require 60 days notice and a $295 early termination fee. It's not unheard of to get these sorts of fees waived, but the fact that you have to jump through those hoops is a negative.
Equipment – Hardware/Software
Heartland provides top of the line hardware for processing payments in any environment, and offers software integrations with your existing legacy hardware as well.
Security

Heartland takes their payments security seriously, which is good since they have been hacked numerous times over the years, including one of the largest breaches ever. Now they have this Breach Warranty program to put merchants minds at ease. According to their own numbers, 60% of small business close their doors within 6 months of a data breach. So the Breach Warranty program is available for merchants to opt-in to, and it will cover fees, fines and losses in the event of a security breach on one of their certified devices.
Customer Service & Support
Heartland has an unacceptably negative reputation considering their size. It's not unusual for the larger processors to get some negative marks here, but we would like to see companies this size spend more attention on improving their reputation, or make it clearer that they don't support smaller businesses.
Some Customer Reviews
"Buyer Beware!!! Our company received an extremely competitive bid from Heartland only to be billed thousands of dollars more than quoted and charged for credit card readers we did not authorize." ~BBB review by Lamar J.

"Representative gave a quote in writing of our "savings" but it ended up even costing more than we were paying with our current processor. Upon questioning, they basically said 'sometimes this happens' based on limited calculations, inadequate information, etc." ~BBB review by Julie R.
As of writing, Heartland Payment Systems has over 20 complaints on RipoffReports.com. Keep in mind that RipoffReports.com does not require any proof of complaints, and many of these complaints have rebuttals for the company so read them with that in mind.
Heartland Payments Ratings & Reviews
Heartland Payment Systems is another huge payments processor in the mold of Worldpay, Elavon etc and tends to suffer from the same customer service issues. Coupled with the required 3-year contracts and early termination fees, it would be hard to recommend them to smaller businesses.
PROS
Heartland is a large processor that isn't going anywhere
Integrates with many of the top POS hardware solutions
CONS
Heartland has a number of negative reviews online
Larger processors are often not a good choice for small businesses
Early termination fee is not good
3-year contracts aren't generally a good idea
Add your review
|
Read reviews and comments