Durango Merchant Services Review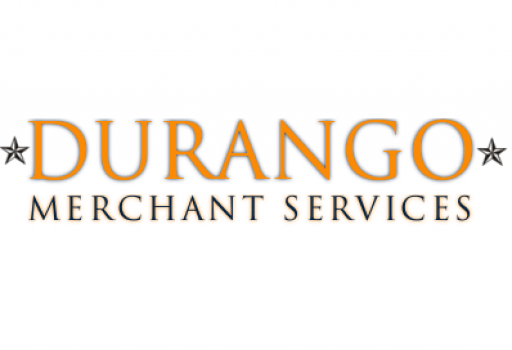 Specializes in high risk accounts
Responsive customer service
Works with most POS hardware
Merchant Account Provider
Location: Durango, CO
Founded: 1999
Sponsorship: Registered ISO of Fifth Third Bank
# of Customers: 1,001 – 5,000
Phone: (866) 415-2636

Overview
Durango Merchant Services is a high-risk Merchant Services Provider based out of Durango, Colorado. Founded in 1999, they specialize in high-risk industries. Due to the way businesses are categorized by the card networks, there are a lot of businesses that end up classified as high-risk, even though the business model is sound and the company founders have good credit. This is a profitable gap for merchant service providers like Durango, who fill the need and do it well. Durango is a registered ISO of BMO Harris Bank NA, and American Express will require separate approval due to the high-risk classification.
Annual Memberships, adult products, bail bonds, business opportunities (bizopps), Electronics (sold online), debt services, home-based, horoscopes/fortune telling, firearm dealers, mail order/telephone order, multi-level marketing (MLM), online auctions, online dating sites, software downloads, telemarketing, telecommunications (VOIP or calling cards), timeshare advertising, travel services.
Products/Services
"High Risk" credit card processing.
Rates & Fees
** Disclaimer – rates and fees are subject to change, please negotiate terms independently and review your contract. **
Durango does not disclose fees on their site, which is a concern. However, since they focus on high-risk merchant accounts it's very difficult to provide standard rates. Your best bet is to call and negotiate your rates, but from what we've seen they're very fair considering the niche market they serve.
Contract Details
Security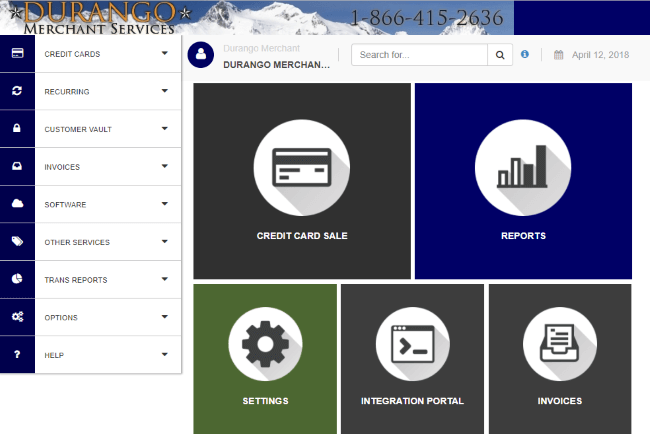 Durango follows all industry standard security protocols.
Equipment – Hardware/Software
Durango is a bit unique in that they sell you equipment rather than lease it to you. This can be a bit of a problem if you don't have the money up front, but there is a case to be made for buying vs leasing your payment processing equipment since in the long run a lease will generally cost you more.
Some of the models they offer include:
VeriFone® VX 510 Terminal w/Internal PIN Pad for $169
VeriFone® VX 510 Dual Modem Terminal w/Internal PIN Pad for $204
Hypercom® Optimum T4205 Terminal w/Internal PIN Pad & Overlay for $129
ExaDigm® XD1000 Dual Terminal for $175
Hypercom® T7Plus Terminal (1 MG) for $149
Ingenico™ I7910 GPRS Terminal for $399
…as well as mobile card readers for Android/iPhone by Magtek and iPS
Customer Service & Support
Some Customer Reviews
I was searching for a Company that would work with me since I have what is considered "High Risk" business. I highly recommend this company, also.. I got a lower rate than my previous processor. Amazing right??? ~Allan A. – from BBB review
Durango Merchant Services Ratings & Reviews
Durango is one of the best choices you can make if you're in a high-risk industry. They will work with you to get you set-up and processing payments without you feeling like a criminal for being in a high-risk industry.
PROS
Specializes in high risk accounts
Responsive customer service
Works with most POS hardware
CONS
Not the cheapest rates, but considering their focus it's understandable
Add your review
|
Read reviews and comments