Payline Data Review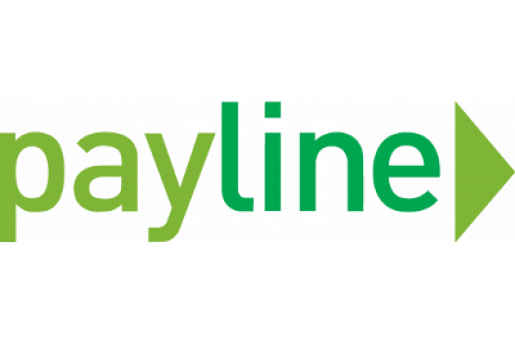 Payline Data works well with most POS systems
Large enough to handle big businesses
No early termination fees
Transparent pricing
Merchant Account Provider
Location: Chicago, IL
Founded: 2009
Sponsorship: Registered ISO/MSP of Fifth Third Bank, Cincinnati, OH
# of Customers: 50,001+
Phone: (800) 887-3877

Overview
Payline Data Services is a registered ISO/MSP of Fifth Third Bank, Cincinnati, Ohio, Member FDIC; Chesapeake Bank, Kilmarnock, VA; and Deutsche Bank AG, New York, NY. They are a registered Payment Services Provider (PSP) and Payment Facilitator (PayFac) of Fifth Third Bank, Cincinnati, Ohio, Member FDIC.
Payline was started in 2009 and initially focused on the non-profit sector as well as working with small and medium sized business. However, they soon expanded their services into larger merchants, high-risk processing and more. In 2017, Payline Data Services was acquired by Pineapple Payments, a newer payments company founded in 2016 who is focused on acquisition of companies like Payline Data Services. Despite being purchased by Pineapple Payments, Payline Data Services still operates under their brand and there are no publicly known plans to rebrand them as Pineapple Payments. As far as their merchants are concerned, there are no changes and nothing to be concerned about.
Products/Services
Card-Present Processing: Payline Data offers card present processing through counter-top terminals and will work with you to integrate your POS system.
Virtual Terminal Processing: Payline Data offers virtual terminal processing so that you can process phone payments.
Online/eCommerce Payments: Payline Data offers a free payment gateway and integrates with over 100 shopping carts using its Payline Connect platform.
Mobile Payment Processing: Payline Data offers mobile payment processing primarily through the Clover Go device, but they can integrate with other hardware as well.
Business Loans: Payline Data offers business loans through it's Payline Capital program. It appears they partner with Lendio in this space, since it is not part of their core business.
Rates & Fees
** Disclaimer – rates and fees are subject to change, please negotiate terms independently and review your contract. **
One interesting note is that Payline goes out of their way to say how their pricing plans have no annual fees (which is great!), and yet they have monthly fees, so…take that for what it's worth. However, they have no contract commitments or ealry temrination fees so that's good. Payline uses interchange-plus pricing and has recently streamlined their pricing to simplify things for potential merchants.
Essentially you'll pay 0.2% plus 10 cents per transaction with a $10/month fee for card present transactions or 0.3% + 20 cents per transaction with a $20/month fee for card not present transactions. They also offer special pricing for medical professionals and enterprise clients so you'll want to contact them for more details if that applies to you.
Also, Payline offers a Price Match guarantee so if the only thing stopping you from switching is their rates, give them a call and see what you can negotiate.
Security
Payline Data is a validated Level 1 PCI DSS Compliant Service Provider. Also, they make use of they refer to as a "Payer Authentication tool" which prevents purchases from closed/expired cards, lack of customer funds, etc. Additionally, a tokenization process is used which replaces customer credit card numbers with an algorithmically generated number (known as a token). Finally, they have a "Customer Vault" that enables merchants to initiate transactions remotely without needing to directly access the cardholders information or data.
Equipment – Hardware/Software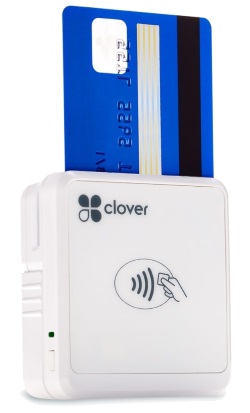 Payline will offer to reprogram your existing terminals if you request it, but they will likely steer you towards the Clover Go or Ingenico iCT220. These are not offered via lease, you will have to purchase them outright. The Clover Go is a great little device if your need the option process payments, well, on the go. It accepts EMV, magstripe, and NFC/contactless transactions, like Apple Pay or Samsung Pay, in a single device with the ability to text/email receipts to customers. The hardware is $125 and comes with a $11/month fee.
The Ingenico iCT220 is a more traditional counter-top card terminal which will enable you to accept all electronic payment methods including EMV chip & PIN, magstripe and NFC/ contactless such as Apple/Android/Samsung Pay. The unit is $275 through Payline, with no ongoing fees.
They don't offer their own POS hardware, but upon request they will integrate yours
Customer Service & Support
Despite their relatively large size, Payline data has had a focus on providing a good customer experience similar to some of the smaller merchant account providers we've reviewed. However, it's worth noting that there are a few accounts of people saying their dedication to solid customer service has taken a hit since they were acquired by Pineapple Payments. Their most recent reviews tend to have trended downward a little. This could be due to natural issues when merging with another company, or a culture shift after their acquisition. Overall, they still rank fairly well in this category but it is worth keeping an eye on.
Some Customer Reviews
"I contacted Payline Data to set up my merchant account after doing a lot of research online and reading about everything they have to offer. My experience with Payline has been great." ~Lloyd from Consumer Affairs review

"Payline has excellent customer service ratings, very competitive and good price scales, and they seemed to be a good company to work with. Their customer service representatives have generous hours when they answer calls. They are very helpful to do what they can and explain things for me. However, I had one issue with them. I asked them to have a button put on our company website. They said they would do it but then, they never did. Moreover, I think they even charged me for it. Still, we have the link on our website and it's nice to have a credit card option for our customers." ~M of Oh from Consumer Affairs review
Payline Data Merchant Services Ratings & Reviews
Payline Data has a solid reputation in the industry, helpful customer support and transparent pricing. They work with businesses large and small, and unless you are focused on eCommerce, they're likely to be a good choice for your business.
PROS
Payline Data works well with most POS systems
Large enough to handle big businesses
No early termination fees
Transparent pricing
CONS
eCommerce pricing isn't great
Only US based
Add your review
|
Read reviews and comments