Braintree Merchant Account Review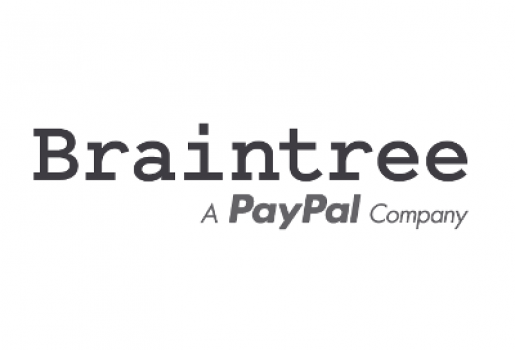 A division of Paypal, so it's not going anywhere
Only platform that gives access to Paypal and Venmo users with single integration
A ton of 3rd party integrations
Process payments from over 40 countries and over 130 currencies
Merchant Account Provider
Location: Chicago, IL
Founded: 2007
Sponsorship: Subsidiary of Paypal
# of Customers: 50,001+
Phone: (877) 511-5036

Overview
Braintree is a Merchant Services Provider based out of Chicago, IL. Founded in 2007, they went on to acquire fellow payment provider Venmo in 2011, and then they themselves were acquired by Paypal in 2013. Braintree is now run as a separate division of Paypal. Prior to becoming part of Paypal, Braintree was a registered ISO/MSP of Wells Fargo.
One advantage to being a division of Paypal is sheer scale, with Braintree being able to process payments from over 40 countries and in over 130 different currencies. However, the association with Paypal can leave a negative perception in the minds of many merchants due to the long history of Paypal freezing business accounts. In theory, this shouldn't carry over to Braintree since they are not targeting high risk industries like Paypal has in the past, but keep these facts in mind when doing your research on this company.
Ultimately, if you need a developer friendly platform (similar to Stripe) for your own custom development or 3rd party integrations then this is a great option. If this doesn't apply to you, or you're in any of the industries deemed by Braintree to be high risk then you'll want to look elsewhere.
Products/Services
Card-Present Processing: Braintree offers card present processing.
Virtual Terminal Processing: Braintree offers virtual terminal processing.
Mobile Payment Processing: Braintree offers mobile payment processing
Rates & Fees
** Disclaimer – rates and fees are subject to change, please negotiate terms independently and review your contract. **
Braintree's basic rate is 2.9% + $0.30 per transaction. Non-profits qualify for a cheaper rate of 2.2% + $0.30 and if you process over $80,000/month you can negotiate volume discounts with them.
Contract Details
………
Security
Braintree has a lot of proprietary technology to help with fraud detection thanks to their status as a division of Paypal. Paypal historically has dealt with a lot of high risk transactions over the years so they've gotten good at sniffing out scams.
AVS is built in for address verification on a card, and CVV is standard as well to ensure the person submitting the payment has physical access to the card. Additionally, there is some custom technology working behind the scenes to look for things like velocity of transactions that tend to get tripped on stolen cards. Braintree has a partnership with Kount which uses proprietary technology to monitor hundreds of data points on each transaction to significantly reduce fraud.
Checkout this video to see some of the tools you can utilize as part of the Braintree platform. If you need to play around with the options, they provide a sandbox feature that you can access at no cost before you sign-up.
Equipment – Hardware/Software
………
Customer Service & Support
The customer service seems to be responsive and their support generally gets decent grades. They position themselves as a competitor to Stripe which means they are a favorite of developers. As a result, their documentation is fairly good.
One of the most frequent complaints about Braintree has to do with freezing accounts. Keep in mind that their parent company Paypal is a Payment Service Provider (PSP), which is different than an ISO/MSP in that they do not give you your own merchant account, opting instead to run all of their users payments through their own master account. As a result, Paypal has historically been very quick to freeze user accounts in order to protect their master accounts with the banks. This seems to have carried over to Braintree, despite them being an ISO/MSP.
Some Customer Reviews
"Awful, awful experience with Braintree. Have almost destroyed our business in the same way the other reviewers describe. Our little business was beginning to thrive, and now out of nowhere has been deemed 'too risky' and our account with them has been shutdown." ~Kate M. from Consumer Affairs review

"A simple warning. Be careful when dealing with PayPal/Braintree. I'm not normally one to boycott a place of business, however I've just learned the hard way that their business practices are very sketchy. After they stole hundreds of dollars I've found other horror stories with the same exact experiences as ours. How they can operate like this and not be shut down is very strange. After jumping through all their hoops to approve our business to use their services we started to earning money then they froze our account without notice and stole our money with no good reason." ~Michael (Fort Worth, TX) from BBB review
There is also one complaint on RipoffReport regarding Braintree shutting down an account that was deemed high risk.
Braintree Merchant Services Ratings & Reviews
Braintree is a division of Paypal, who has a long history of freezing accounts of legitimate businesses over minor payment disputes, so businesses who have been burned by Paypal may not want to deal with Braintree just out of principle.
PROS
A division of Paypal, so it's not going anywhere
Only platform that gives access to Paypal and Venmo users with single integration
A ton of 3rd party integrations
Process payments from over 40 countries and over 130 currencies
CONS
A division of Paypal, a company many businesses loathe
History of complaints regarding frozen accounts
Must link to a Paypal account
Not a good fit for high risk industries
Add your review
|
Read reviews and comments