Worldpay Merchant Account Review (Formerly Vantiv)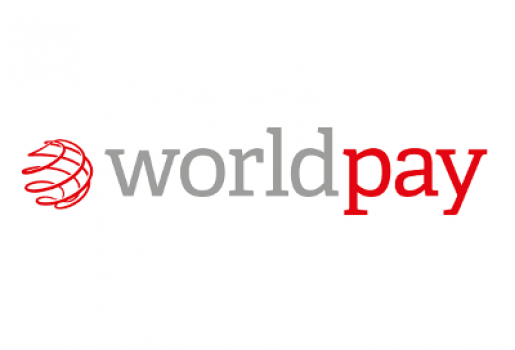 Huge company with unlimited resources
Large selection of hardware integrations available
Merchant Account Provider
Location: Atlanta, GA
Founded: 1989
Sponsorship: Registered ISO/MSP of Citizens Bank, N.A. & Eagle Bank, N.A.
# of Customers: 50,001+
Phone: (800) 859-5965

Overview
Worldpay is more than just a Merchant Services Provider, they are one of the largest payment processors in the world, processing payments in over 40 countries with a focus in the US and UK markets. Their lineage is a little convoluted, as sometimes happens in banking. Essentially, Worldpay was founded in 1989 in the UK, before being acquired by the Royal Bank of Scotland in 2002 and changing their name to RBS Worldpay. Then in 2009, RBS Worldpay was sold off to investors and their name was changed back to just Worldpay. Finally, in January of 2018 Vantiv acquired Worldpay, choosing to keep the Worldpay name for the combined entity.
This may not seem very exciting, but it's important to realize that when you read reviews online about Worldpay, RBS Worldpay, Vantiv etc., that you're reading about the same company under different names. Vantiv in particular has a fair amount of negativity associated with the brand, which might be why they choose to operate under the Worldpay name despite Vantiv being the actual company doing the acquiring.
Worldpay provides payment processing services for hundreds of thousands of businesses and by all estimates will process well over a trillion dollars per year under the combined entity that resulted from Vantiv buying Worldpay.
Worldpay Products/Services
Card-Present Processing: Worldpay offers card present processing.
Virtual Terminal Processing: Worldpay offers virtual terminal processing.
Mobile Payment Processing: Worldpay offers mobile payment processing
The future of digital payments is here.
Rates & Fees
** Disclaimer – rates and fees are subject to change, please negotiate terms independently and review your contract. **
Worldpay does not appear to offer transparent pricing. There are also a number of fees that should not be acceptable for a merchant to accept these days. For instance, there is a $295 termination fee and a $129 annual PCI Compliance fee.
One thing to keep in mind with Worldpay is that due to their size, many merchants will actually sign-up to use them through a re-seller. Due to the nature of how these re-seller relationships works, a merchant can actually get a better rate going through a middleman re-seller than going to Worldpay directly. It seems counter-intuitive, after all if you cut out the middle man you should get a better rate, right? Not quite. Since these re-sellers bring a lot of accounts to Worldpay, they get better rates, which they can pass on to their customers.
Contract Details
Worldpay requires a 3-year contract commitment from new merchants, with a $295 termination fee for cancelling early. This used to be typical of merchant service providers, but there are so many better options out there now that offer month to month pricing with no early termination fee, that we would almost never recommend signing a 3-year contract.
Security
Back during the RBS Worldpay days, there was a breach of security that resulted in 1.5 million accounts being exposed and drained of millions of dollars. Now that Worldpay has been acquired by Vantiv, one would hope the better reputation for security that Vantiv has will carry through to the "new Worldpay".
That being said, they offer all of the standard fraud detection tools on transactions such PCI DSS secure transactions and AVS Fraud detection, as well as offering HIPPA compliance.
Equipment – Hardware/Software
For some reason, Worldpay likes to play coy with which payment processing hardware they make available to merchants. With a little digging, it looks like they basically slap their logo on the standard terminal designs from Verifone and Ingenico.

………
Worldpay Customer Service & Support
Most of the negative reviews on Worldpay stem from their issues with customer service & support. Being one of the largest payment processing companies in the world tends to lead to a lack of focus on individual concerns of business owners, something we have also seen from large processors like Elavon and Wells Fargo.
Some Customer Reviews
"This company has been horrible they lie saying I my card has been debited and when I check no money has been deposited… they continue to take their payment every month even though they can not deposit the money back into the account." ~Timothy P. from BBB review review (Worldpay brand)

"I have been forced to use this company for five years because we have hardware that is proprietary to Vatiiv. Their fee structure is incredibly hard to understand and trying to reach them for help is an hour minimum and when you finally reach them they are hostile and don't really help." ~Ivan P. from BBB review (Vanitv Brand)
Between the Worldpay and Vantiv brands, there are almost 100 complaints on Ripoffreports.com, and around 200 complaints on BBB. Keep in mind that this company is huge, so you should expect there will be a larger number of issues than smaller merchant service providers.
Worldpay Merchant Services Ratings & Reviews
Worldpay (formerly Vantiv) is a huge payment processing company with an international footprint, but not the best reputation for customer service. Due to their 3-year contract with early termination fee and non-competitive pricing, we would not recommend them for most merchants.
PROS
Huge company with unlimited resources
Large selection of hardware integrations available
CONS
Company is so large they may not care about your needs
Long history of negative reviews under the Vantiv and RBS Worldpay brand names
3-year contract requirement
$295 early termination fee
Add your review
|
Read reviews and comments